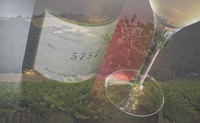 Emilio Zanin developed his love for viticulture working as a child in his grandfather's vineyard. He immigrated to the United States in 1969, and he and his family now have realized their life-long ambition of owning their own vineyards. Bennett Family Cellars farms 40 acres of estate Pinot Noir and Chardonnay, mostly on Simpatico Ranch Vineyard in the Bennett Valley appellation of eastern Sonoma County.
Australian native Toni Stockhausen is the winemaker.
There are two Pinot Noir labels: Bennett Valley Cellars and Bin 6410. The Bennett Valley Cellars Pinot Noir comes from Marina's Vineyard, 5 acres planted to 115 and 2A in 2002.
Total production is about 1,800 cases annually with plans to grow to 5,000 cases.