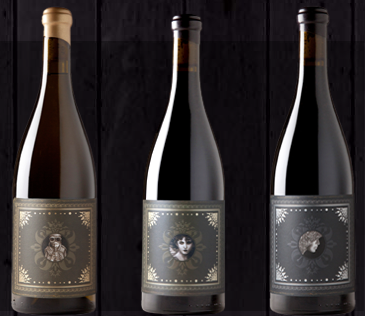 A family winery run by partners James McDonough in Sonoma and his father James McDonough Sr. in Chicago. "Some families play Monopoly, this family would rather debate rootstock and French barrel selection." The winemaker is Russell Bevan and vineyard management is by Glenn Alexander of Bacchus Vineyard Management. Greg Bjornstad is the viticulturist.
James McDonough and his spouse Jennifer bought a 10-acre Russian River Valley property in 2008 and released their first wines in the following vintage. McDonough had been introduced to wines by his father, and he furthered his interest in wine while working for an ad agency in San Francisco, one of whose clients was Robert Mondavi Winery.
The 6-acre vineyard was named Wren Hop after the resident birds. It is organically farmed and sits in Goldridge soil. Grapes are also purchased from other Sonoma County and Sta. Rita Hills vineyards.
In 2009, the inaugural vintage, the winery released a "Omens & Prophecy" Estate Russian River Valley Pinot Noir, a "Siren's Lure" Sonoma Coast Pinot Noir and a "Shipwreck Savior" Sonoma Coast Chardonnay. Bevan tries for full-bodied wines that are aged in 100% new French oak.
The wines are sold through the winery's online store and via a mailing list. Production is about 1,400 cases annually.