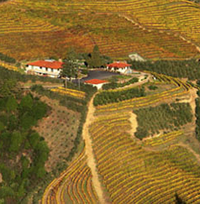 Lorenzo Petroni dreamed of being the first California vintner to grow Sangiovese Grosso clone from his native Tuscany in Sonoma soil. He and his wife Maria Elena purchased a 37-acre estate on the Sonoma side of the Mayacamas Range. The land was cleared and 14 acres of vines planted. The first estate wine was produced in 1998. Small amounts of estate grown Cabernet Sauvignon, Syrah, Chardonnay and Sauvignon Blanc are also production along with Pinot Noir from sourced grapes. The Pinot Noir is from Mi Dulce Corazon Vineyard in the Sonoma Coast AVA.
The winemaker is New Zealand native Martin Mackenzie who gained his reputation at Stonyridge Vineyard in New Zealand.
Lorenzo Petroni runs the famous North Beach Restaurant, a San Francisco institution.
A new tasting room is scheduled to open off Sonoma Plaza on Broadway. The wines are sold on the website.