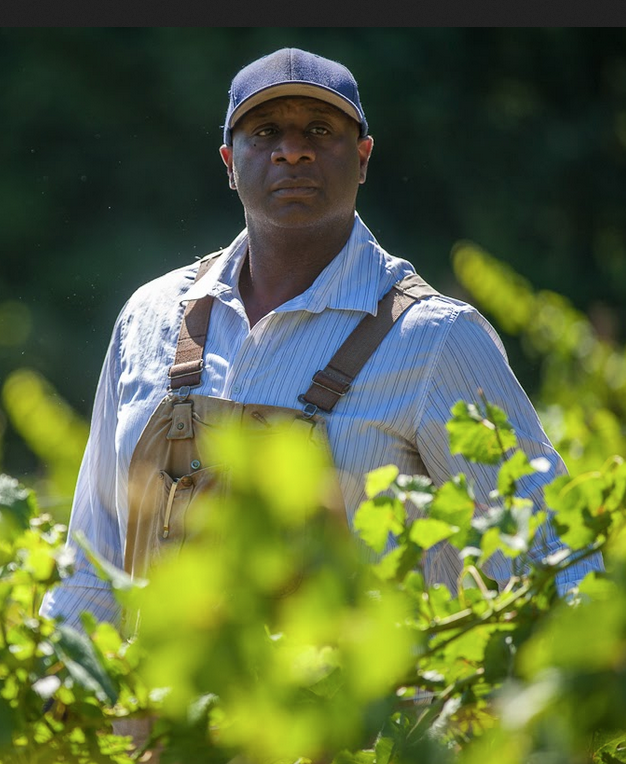 A family owned vineyard on a hillside just beyond urban Portland.First Owner and winemaker Bertony Faustin is Oregon's first recorded Black winemaker, a rarity in a generally white, high brow industry. He has become a spokesperson for other minorities in the Oregon wine industry. He is also the personal passion behind "Red, White & Black," a documentary film made about minority winegrowers which is seeking support through www.lindiegogo.com.
Bertony notes, "Some people are surprised and seemingly unsure of what to say or do when they learn I'm not a vineyard hand or the cleaning man. I am the mythical unicorn." "Red, White & Black" features the following winemakers: Bertony Faustin and Ocean Yap-Powell of Abbey Creek Vineyard, Jarod Sleet of Argyle Winery, Jesus Guillen of Guillen Family Wines and White Rose Estate, Laurie Lewis and Renee Neely of Hip Chicks Do Wine, Andre Mack of Mouton Noir Wines, and Shuhe Hawkins of Seven Sails Vineyard. BTW, Abbey Creek Vineyard does offer Pinot Noir.
The wines are sold on the winery's website. The Abbey Creek Vineyard is located at 31441 NW Commercial St. in North Plains, Oregon and is open weekends 12:00 to 5:00.