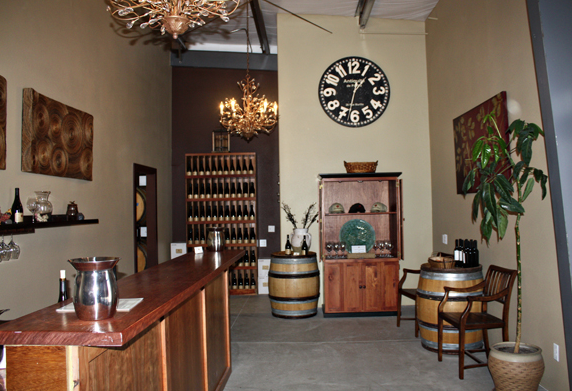 A producer of Syrah, Pinot Noir and Chardonnay from vineyards in Santa Barbara County's Santa Ynez Valley and Santa Rita Hills. The first wine was produced in 2006, inspired by a close friend who became ill and meant to be a special wine for her and her family.
Winemaker and proprietor Kenneth "Joey" Gummere has been making wine in Santa Barbara County since 1997. In 1999, he joined the winemaking team at Babcock Winery & Vineyards and the following year, founded his own winery, Kenneth-Crawford, in partnership with fellow winemaker Mark Horvath. He also crafted wine as an assistant to Bruce McGuire at Lafond Winey & Vineyards.
A Pinot Noir is offered from Lafond Vineyard (Sta. Rita Hills AVA). The wines are sold through a mailing list and the tasting room at 313 N. F Street in Lompoc.
The winery supports several non-profit organizations by donating a minimum of 10 percent of direct sales and a percentage of annual wine production to the worthwhile agencies. This generosity was spurred by Sara Gummere's active involvement in several non-profit organizations.