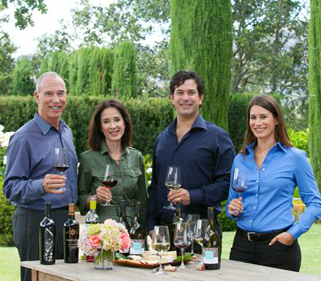 The company produces wines under the M, Isobel Mondavi, Medusa and Spellbound names, in addition to making the Tyler Florence Wines. Along with his parents, he is also the founder of Folio Fine Wine Partners, which produces wine under the Oberon, Emblem and Hangtime labels. Pinot Noir is part of the lineup of wines at Spellbound, Hangtime and Isabel Mondavi.
Michael Mondavi and Robert Mondavi founded the Robert Mondavi Winery in 1966. Michael made wines for the first eight harvests at Robert Mondavi Winery. When the Robert Mondavi Winery went public in 1994, Michael served as President, CEO and Chairman until he left in 2004 to start Michael Mondavi Family Estate.
A tasting room in Carneros is open daily. Most wines are available for sale on the winery's website.