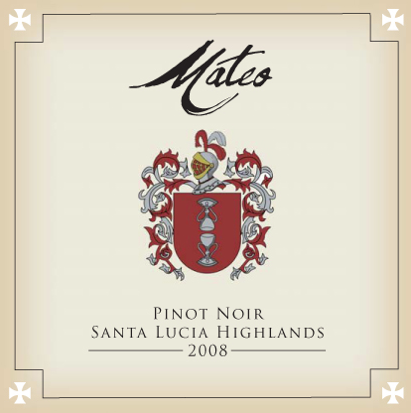 Pinot Noir by Brian and Kimberly Loring of Loring Wine Company in partnership with friend Jose Igancio Cuence Losada. The wines are primarily aimed at the restaurant market.
The label started when Losada wanted to make a barrel of wine to celebrate his son Mateo's birth in 2008. Jose shared some of those bottles with some of his chef friends who all wanted the wine for their restaurants. The brand grew slowly, only available in very exclusive restaurants and clubs, and two wine retailers.
The wines are based on barrel selections from vineyards that Loring sources from. The Mateo wines differ from Loring Wine Co. wines in that the blending decisions are done by Jose and a few of his sommelier friends.
Beginning with the 2014 vintage, a small amount of Mateo Sta. Rita Hills Pinot Noir was offered to mailing list members.