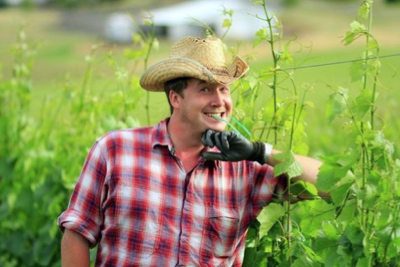 Small production Pinot Noir, Pinot Gris and Chardonnay from grapes grown on a small vineyard in the Eola-Amity Hills, with winemaking based in urban Portland, OR.
In 1999, Jim Fischer, Jr., his father Jim Fischer, Sr., and an uncle collected cuttings from neighboring vineyards and started a nursery. The following year, they planted their first 5-acre block, a mix of Pinot Noir clones 114 and 115. Currently, there are 15 acres of which 14 acres are Pinot Noir (114, 115, 777 and Pommard) and 1 acre is Pinot Gris. There is an unintentional inter-planting of some Chardonnay as well.
The Fossil & Fawn Pinot Noir is made by Jim Fischer, Sr's son, Jim Fischer II, and his partner Jenny Mosbacher.
The Crowley Station Vineyard is own-rooted and dry-farmed on a marine fossil bed. The site is south facing on Holmes Hill at the exit of Holmes Gap in the Van Duzer Corridor.
The small production wines have limited distribution in the Portland area.