Lichen Estate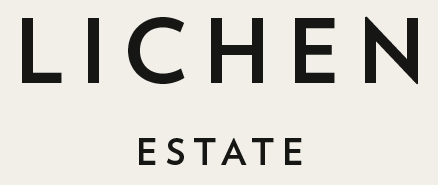 A 203-acre estate in the heart of the Anderson Valley. Lichen is everywhere in the valley and the farm was named "Lichen" in honor of its beauty and grace.
The property was originally known as Breggo Cellars which was founded in 2005. Despite considerable critical success, the brand was sold in 2009, but the land was retained. The Lichen Estate Vineyard was planted in 2008. By the end of 2014, the Breggo lease on the vineyard expires and Lichen's first estate grown wines were released.
Both still Pinot Noir, and sparkling Pinot Noir are offered along with a Blanc de Gris made from Pinot Gris and Les Pinots Noir & Gris, a blend of Pinot Noir and Pinot Gris. The wines are sold on the website.
Tastings are held at a dark wood table in the formal dining room of a restored 100-year-old farmhouse hosted by the owner or assistant winemaker.
Articles About Lichen Estate
Reviewed Wines

NV NV Lichen Estate Solera Anderson Valley Pinot Noir

13.65% alc., 134 cases, $48. Harvest Brix 22.4º-24.6º. This wine features the "solera" approach common in Sherry to this multi-vintage blend. Combination of first Estate harvest of two barrels in 2011, six barrels of 2012 Estate, and four barrels of 2013 Estate. 5 to 6-day cold soak, 2 to 5-day extended maceration, aged in French oak. · Light rhubarb color in the glass. Scent of oak-kissed cherries and spice echoed on the palate. Light and delicate, but with good flavor intensity, bright acidity, and a finish featuring plenty of cherry and spice goodness. Score: 89. Reviewed July 28, 2014 ARTICLE&nbsp»

2012 Lichen Estate Anderson Valley Pinot Noir

13.7% alc., 164 cases, $65. From 7 acres of estate vines planted in 2008 and farmed organically. Four clones (Martini, Wädenswil, Pommard and 667) on three rootstocks. First substantial crop. Harvest Brix 22.4º-24.6º. 5 to 6-day cold soak, 2 to 3-day extended maceration. Aged 17 months with batonage during the first 9 months. · Moderately light garnet color in the glass. Demure aromas of red cherry, mocha and sandalwood lead to a very light and elegant, even dilute, palate featuring cherry, raspberry and complimentary oak flavors. This wine has soft tannins and is rather ephemeral, but lacks excitement. Score: 88. Reviewed July 28, 2014 ARTICLE&nbsp»