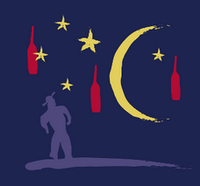 Ray Walsh, a native New Zealander who grew up in Auckland, got the bug to make wine after a trip to Europe at age twenty. He obtained his enology degree in New Zealand and worked at a number of wineries including Limeburner Bay, Villa Maria, Waitakere, and Cooper's Creek. He made the move to the United States in 1993, signing on as cellar master with the newly built King Estate Winery located just southwest of Eugene, Oregon.
By 1999, he had become the head winemaker and eventually was shouldered with additional executive duties and the task of producing 50,000 cases of wine each year. He longed to return to his more personal winemaking roots and left King Estate in 2005 to found his own label, Capitello, also in Eugene. He still travels to New Zealand each spring to work harvest and craft wines from that country.
Capitello is taken from Italian meaning capital or shrine. He likes to say he learned winegrowing in New Zealand and winemaking in Oregon.
Ray rents space from Territorial Vineyards and Wine Company in Eugene and sources fruit from several vineyards. He was one of the first Oregon winemakers to utilize a reverse osmosis system to reduce alcohol in his wines when needed.
Pinot Noir is offered from both Oregon and Marlborough, New Zealand. There is also a Pinot Gris of great interest (King Estate has always produced one of the best examples in Oregon), a sparkling wine, a dessert wine from Gewürztraminer labeled Dolcino, and a Marlborough Sauvignon Blanc.
The Eugene tasting room at 540 Charnelton Street is open Wednesday-Saturday.