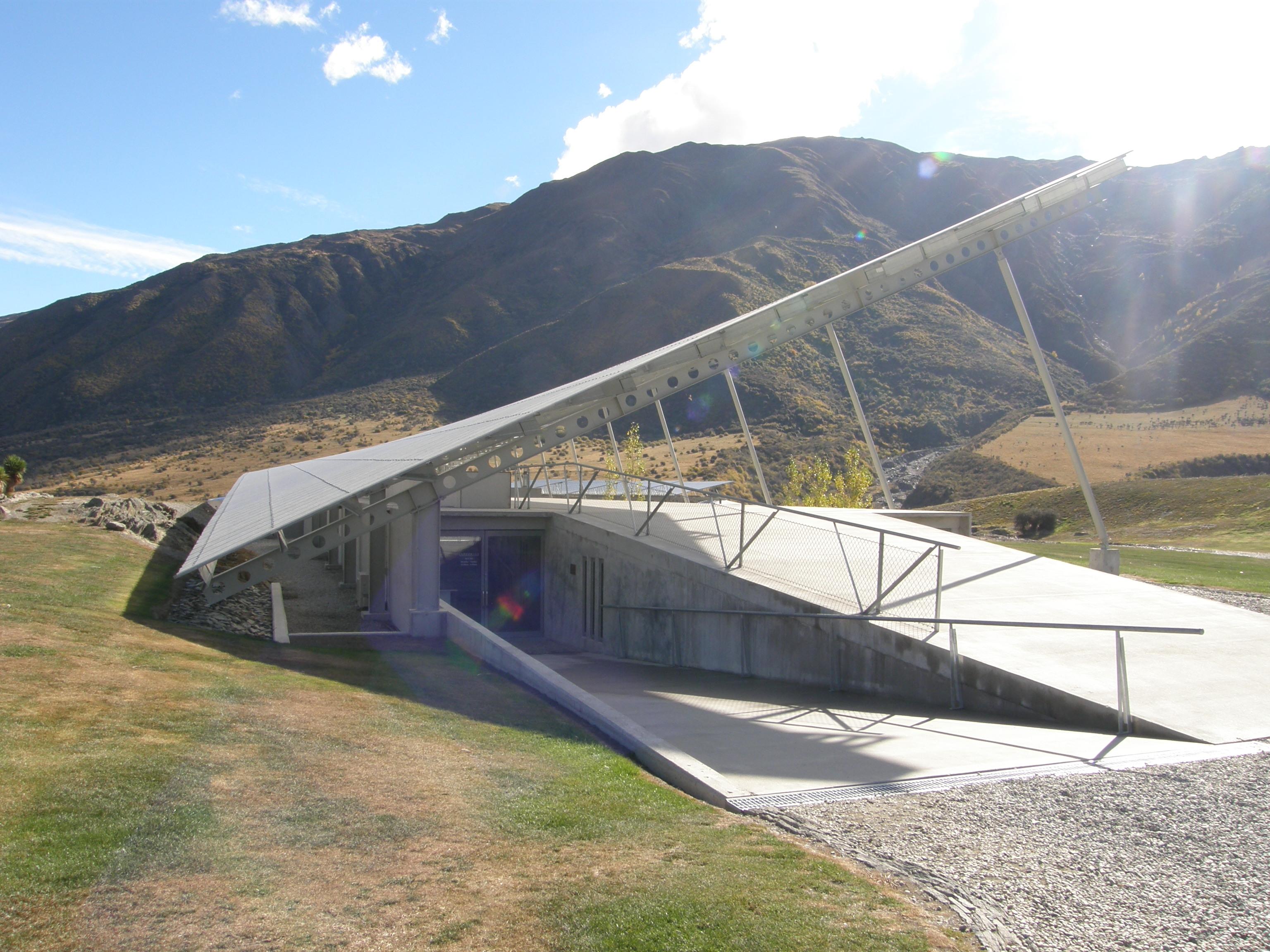 Established in 1998, Peregrine was one of the wineries to realize the potential for Pinot Noir in Central Otago. The Peregrine winery is a spectacular Gibbston Valley was built in 2003 on a former fine-wool sheep station along a bend in the Kawarau River. A concrete bunker houses Peregrine's tasting and production rooms, covered with a translucent corrugated-fiberglass wing to protect against summer heat and winter snow. The form is meant to remind of Peregrine's namesake bird, the Karearea falcon that populates the river valley. The stunning winery has won many international architecture design awards and has been named as one of the five top wineries to visit in the world. This winery would attract throngs in a wine region like Napa, but the day I was there in 2009 just after harvest, I was the only visitor.
The winery is deeply committed to environmental sustainability and works with Wingspan Birds of Prey Trust to protect threatened species and habitats.
Peregrine owner Greg Hay focuses on Pinot Noir, Chardonnay and Riesling. The winemaker is Peter Bartle, who left Olssens in 2004 to join Peregrine.
Imported to the United States by Meadowbank, Alexandria, VA.