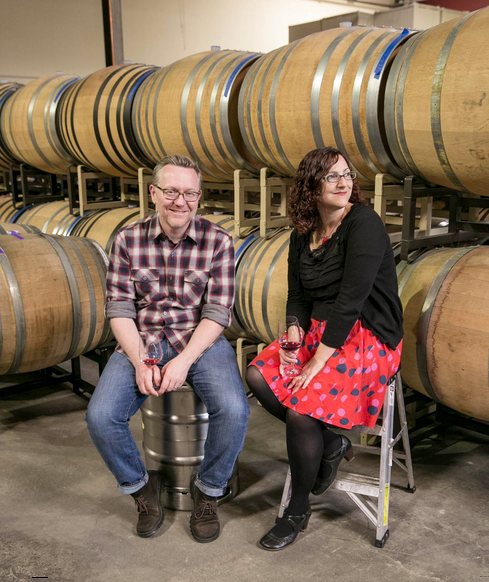 Waits-Mast Family Cellars Brian Mast and Jennifer Waits found the romance of wine by exploring wine regions in Europe, New Zealand and California's. They remark, "Like a verse that haunts you, Pinot Noir kept on finding us, tapping our shoulder. It was always (and remains) our favorite varietal."
In 2005 they embarked on a journey to craft their own Pinot Noir under the guiding hands of Scott Shapley and Chris Nelson at Crushpad in San Francisco. Pleased with the results, they launched Waits-Mast Cellars in 2007.
Vineyard-designated Pinot Noirs are offered with the vineyard sources varying through the years, but consistently including Oppenlander Vineyard, Wentzel Vineyard and Londer Vineyard. The wines have steadily improved as the owners have acquired more winemaking experience.
The wines are sold primarily through a mailing list and online.